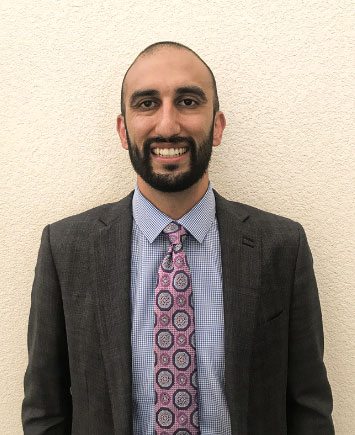 PAULDEEP BAINS | LEAD ATTORNEY
An unexpected injury or accident can affect different aspects of your life. The injuries can be painful, and the inconvenience and financial expense can take a considerable toll. Since figuring out options can be frustrating and confusing, an experienced personal injury attorney can be an asset.
At Sacramento Personal Injury Lawyer Law Firm, we understand the emotional, financial, and physical pain caused by an injury due to another person's negligence and can help. Our lawyers take an empathetic, compassionate, client-centric approach to all personal injury claims. Our lawyer will commit their time to understanding your legal needs, goals, and concerns. This individualized approach has helped us recover millions of dollars in compensation. Allow us to put our resources and experience to work for you.
Our Mission
Sacramento Personal Injury Lawyer Law Firm is a team of legal advocates and lawyers all committed to achieving the company's mission. When plaintiffs engage us, they are hiring professionals devoted to realizing the goals below:
 Maximizing our clients' recovery — When we take claims, our lawyers will do everything to receive the maximum compensation amount possible. Our goal is to level the playing field for accident victims, who would otherwise be disadvantaged by taking legal action against wealthy defendants or insurance providers.
Making our clients whole again — Our team understands that injuries can have a devastating impact. Therefore, we are dedicated to doing beyond legally prosecuting your claim. We ensure that all our clients receive attention from financial advisers, medical doctors, and psychological counselors. We aim to be our clients' beacon of hope during trying moments.
Building lasting relationships with our clients — We are committed to exceeding our clients' expectations and leaving a good lasting impression. We want to be the first company that comes to your mind when a loved one asks for a referral.
We Take an Individualized Approach
In the many years we have represented plaintiffs in Sacramento, we have learned from experience that every case is unique. While specific underlying principles apply to all claims, all case circumstances are unique and deserve a personalized course of action.
Defendants and their insurance companies will dedicate money and time to analyze all cases. We do the same for you. We will treat your injury case and its circumstances as seriously as you do. It helps us develop customized strategies and solutions to help you recover fair and total compensation for pain and suffering, lost wages, medical expenses, and emotional distress.
We believe in keeping our caseload small. It helps us handle all cases with an individualized approach, devoting the integrity and time our client deserves to obtain favorable case outcomes.
Award-Winning Attorneys
Our law firm features knowledgeable, experienced, certified, and qualified lawyers who have devoted their entire careers to serving the Sacramento community. We believe in values like hard work, transparency, and aggressiveness and have built our name on offering all clients individualized care. You can count on us for professional legal assistance, guidance, and representation throughout the case.
When you reach us at 916-313-4859, we will schedule a no-obligation and confidential consultation. It enables us to understand your case and determine the best course of action. If you hire us, we will offer the following services:
We will examine your case facts during the initial consultation to create legal strategies for litigating or negotiating the matter.

Bring relevant case documents — Our legal team will handle your case paperwork and file it timely.

We will collect evidence, review police reports, engage expert witnesses, and interview witnesses.

We will handle all communications with the defendant's lawyer and insurance adjusters. We know tricks and tactics used by the defendants' lawyers and insurance adjusters to deny claims or offer low settlement offers. As a result, we know what to say or do and what not to do or say.

Litigate or negotiate aggressively — We understand what is at stake and your deserved compensation. We will fight for your rights.
The outcome of an injury caused by a negligent person can leave you confused and feeling alone. If you are reading this, stop lamenting. Sacramento Personal Injury Lawyer Law Firm understands that moving around following a severe accident can be challenging. Our team will do everything to restore your dignity and respect. For your convenience, contact us to book your free consultation, and we will come to your office, hospital bed, accident scene, or home. There is no additional cost for the service.
We take on cases of plaintiffs in need of legal help on various issues like:
Auto accidents.

Motorcycle accidents.

Slip and fall accidents.

Commercial vehicle accidents.

Pedestrian accidents.

Bicycle accident.

Bus accidents.

Catastrophic injuries.

Workplace injuries.

Wrongful death.

Medical malpractice.
We Are a No Case Win No Fees Law Firm
Our law firm operates on a contingency fee basis. You will not pay any fees unless you win that personal injury case and receive compensation.
Over the years, we have witnessed the pain and damage caused by severe injuries. The cost of ongoing rehabilitation and extensive medical care can quickly add up, particularly if the injuries hinder you from working. We are committed to easing your burden as you concentrate on your recovery.
We Will Take Your Personal Injury Claim to Trial if Necessary
We are not a law firm that pushes claims through quick settlements. We are committed to obtaining you the maximum compensation possible.
If obtaining a satisfactory compensation amount means your case will take longer to close, that is okay. If it means our lawyer will take fewer personal injury cases so that all clients receive professional legal representation, that is also okay with us. If receiving fair compensation means your case has to proceed to trial, our lawyers are ready.
From the moment you engage us to handle your case, our trial-certified attorneys will treat it as if it was proceeding to trial. That way, if it is necessary, we take the case to court, and we are prepared. It also prevents delays for our clients.
Seek Legal Help from a Seasoned Personal Injury Attorney
If you or a loved one has sustained injuries due to another person's negligence, do not hesitate to contact Sacramento Personal Injury Lawyer Law Firm for assistance. We have the required resources to handle all aspects of the claim and stand up to uncooperative and aggressive defendants and insurers. We will also investigate and analyze all case aspects to secure the compensation you deserve.
Most of our previous clients refer clients to us. We take pride that our reputation in the industry speaks for itself, and we look forward to you allowing us to prove to you how we realize our standing and name.
Call our skilled legal team at 916-313-4859 to assist you in making the most out of the claim.